"Main roz jeeta hoon aur roz marta hoon. Mujhe life se koi expectation nahi hai."
(I live and die everyday. I have no expectations from life.)
Ashish Thakur, a 42-year-old banker from Jabalpur, has imbibed this line as a motto of sorts. For him, a high-flying job and fat paychecks have taken a backseat. The gruelling realities of life, to which he has been a witness for the last 20-odd years, have humbled him and shifted his perspective.
"Life moves on, what else is there to say?" he notes.
Since 1999, Ashish has been burying the abandoned dead, with dignity and respect. The Jabalpur resident did not think this would be the path he would choose for himself, but a harrowing scene he witnessed when he was on the threshold of adulthood changed him forever.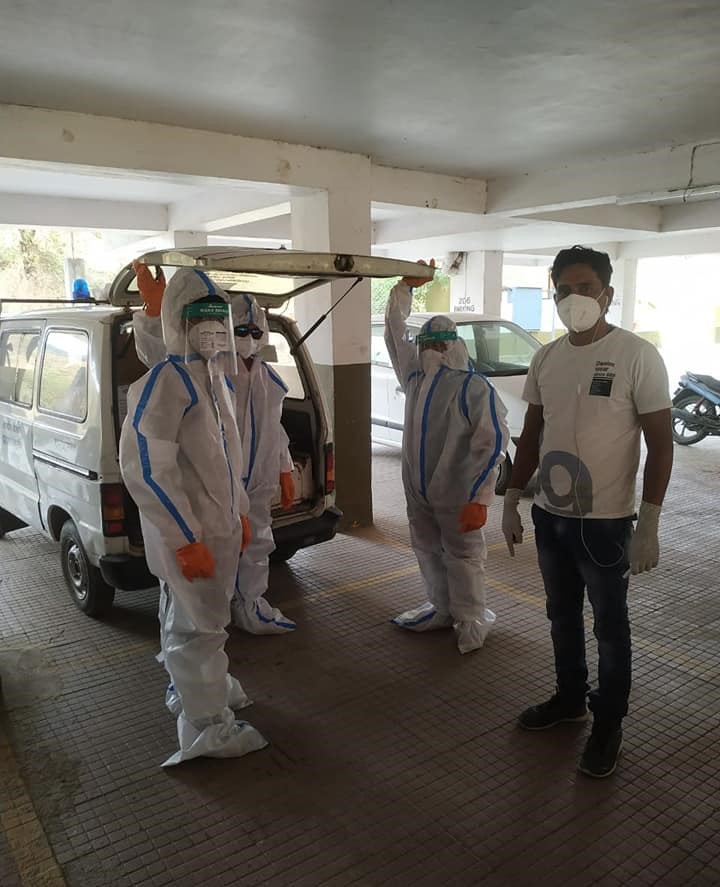 Dignity for the dead
"When I was in college, I had a part-time job as a security supervisor at a government hospital to support my family and my education, as we weren't very well-off," he recalls in conversation with The Better India. "My father was a police officer who worked hard to educate my siblings and I, but we needed the extra money. I'd get Rs 1,000 – Rs 1,200 a month, which was a lot at the time."
Ashish notes that 20 years ago, hospitals were different from what they are today. "The situation has changed slightly, but back then, you'd often find people holding onto the bodies of their loved ones, wrapped in a white cloth, waiting to be buried. They had no money to even arrange transport to go to the burial grounds. Parents would be wandering with their dead children in their arms, unable to seek help," he notes.
He adds, "One day, opposite the hospital, I spotted a bunch of dogs tugging and pulling at something with their teeth. There were a few people there as well. I went in for my shift as usual, but when I came out in the afternoon, I saw that a few dogs were still crowded around the same area."
When Ashish went to inspect, it took him a while to figure out what was happening. "It was a body covered in dust, decomposing under the sweltering heat, with it's flesh torn off to expose the bones," he says.
Ashish immediately headed inside the hospital to get help. When he tried to request the staff to come out and see the state of the body, he was told that they would only step out after their lunch break. "Around 3 pm or so, they finally came out with me. We wrapped the body in a sheet, and that day, I performed the first funeral," he says.
The medical campus had a facility that was full of abandoned and unknown bodies. That's where Ashish performed the last rites of the person he had found. "I told myself that day that I will do my bit to help any such body I came across from thereon," he says.
Over 20 years later, Ashish has kept that promise he made to himself. He runs Moksha, an NGO that works to bury and cremate the abandoned dead, alongside providing help to the destitute and elderly that one might find wandering on roads, who are on the brink of death. He brings these people in, provides them medicines, food and shelter, and if there's no way of saving them, performs their last rites as per their religion (if he's made aware of it) when they pass away.
Alongside, Ashish finished his education as his father retired, took up a job at a telephone service provider, and continued living a normal life. Whenever he got a call about a body, he'd go to the spot to retrieve it and perform funerals. He would also look around specifically for bodies on his daily commute. "For example, so many infant girls are left for the dead because families don't want a girl child. You'll find their bodies in drains and whatnot. So I bury or cremate them as well," he says.
Ashish made sure he had a stable job throughout. This wasn't to support his own dreams and life, he says. "My needs are minimal. I just need to be able to support this work I do," he says.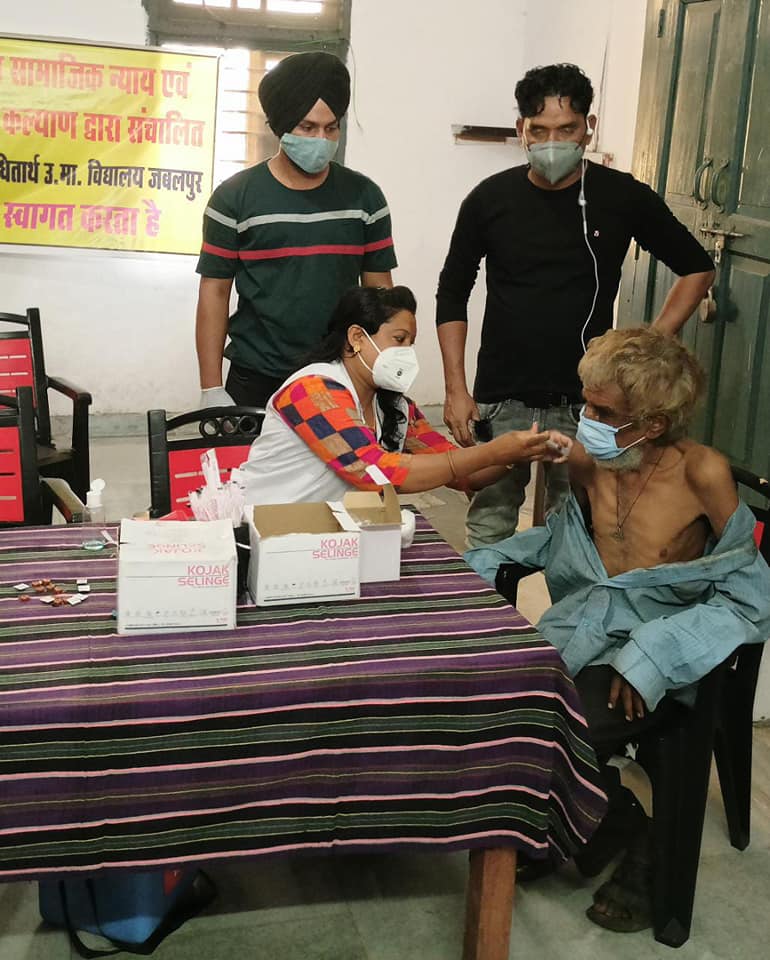 'One life to live'
While Moksha's journey unofficially began in 1999 itself, it was formally registered as an NGO at the behest of Ashish's well-wishers and those who had come to admire his work in 2007. This is because up until then, he found himself running into frequent tiffs with local authorities and policemen. "When there was an abandoned body lying around, they'd often stop me from picking it up, because I was a 'random man' claiming a body and cremating or burying it. There's an entire process after all, like registration and so on," he says.
As he got the organisation registered and continued his work, another thought came to him. If these homeless and destitute people were given timely care and intervention, could they be saved? So Ashish opened a small shelter to house people without homes, identifications, and often, any semblance of reality. Here, he gives them water, food, shelter, and basic medical care. "Sometimes their death is written, and we can't prevent it. But they don't have to die in the heat — hungry and traumatised, with no dignity or respect. My volunteers and I try to make sure of that," he explains.
There's no funding or official help that Ashish receives. His earnings and savings, and small acts of kindness for strangers have kept his heartfelt endeavour afloat. "We've seen a lot over the years — children abandon parents, parents abandon children. People with means don't step forward to help. But everyone wants to live, everyone has dreams," he says.
About the difficulties of juggling a regular job with Moksha, he says, "Sometimes I'm out for office work and I receive a call that a body has been found. Then it's tough to remotely mobilise a team to go and pick it up. Thankfully, today I have a team, but earlier, I didn't have that support. Moreover, there's no support from authorities. Hospitals are naturally desensitised to this problem. Authority figures and those in-charge are not too willing to take help from us as well, because they don't think anything is going wrong."
As Jabaplur became familiar with Moksha's work, the number of calls Ashish was receiving increased over time. None of that, however, compares to what he has seen in the last year and the second wave of the COVID-19 pandemic. The team worked round the clock to perform funerals. The frequency of calls increased multifold, people were hesitant to come in contact with the team because they spent so much time near bodies, and Ashish was worried about the safety of himself, his family and his team.
"Laasho ke dher nikalte the (Bodies were piling up)," he recalls. "In those two months alone, we performed over 2,000 funerals."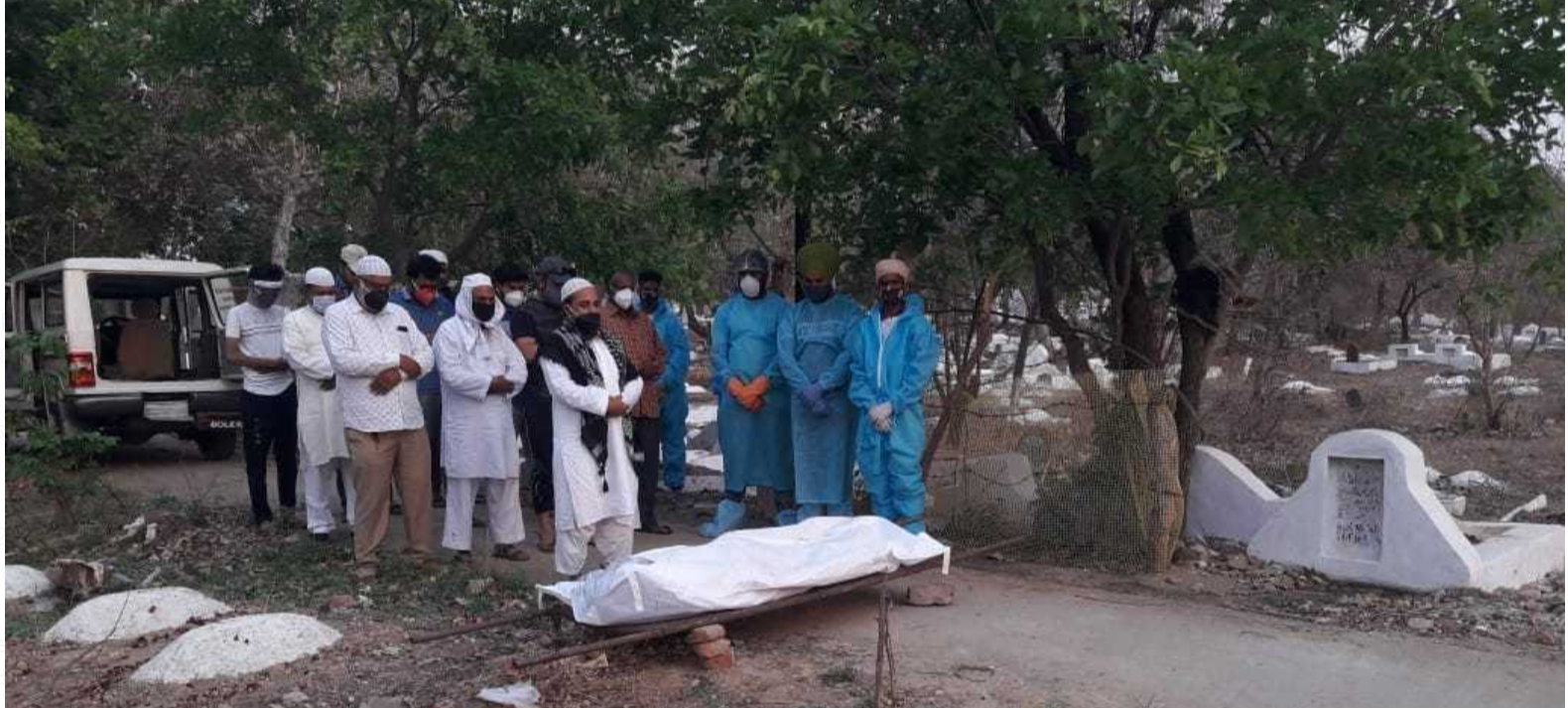 In a line of work that can be so gruelling, how does Ashish find the strength to carry on? "Negative thoughts and the will to give up often crop up," he admits, adding, "Sometimes even several times a day. While today I am financially stable, in my younger days, I struggled to make ends meet, and doing work of this nature certainly adds to the pressure. I am only human, after all. But I have no complaints, from people or life. This is my calling."
"I received many opportunities to pursue high-flying dreams, go abroad, make something of myself. But I stayed because I didn't want to stop doing this," he says. "I could have started businesses of my own when I was younger, but perhaps I'd never be able to run Moksha."
What has been the biggest lesson for Ashish over the years? "You have one life to live. It's up to you to give it direction. You could be Hindu, Muslim, Sikh, Christian, whatever — but when you die, you're only human," he simply says.
For more details, to get in touch, or to help, you can visit Moksha's website.
Edited by Yoshita Rao